media
ChannelSculptor Dubai connects MENA operators and broadcasters
25 Apr 2014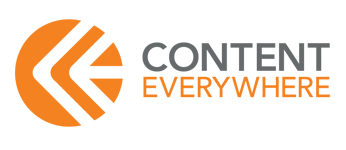 In a bid to keep pace with the ever-growing number of MENA TV channels, one of the Middle East's fastest growing telecom service providers, du, has tasked ChannelSculptor with the management of its IPTV-related free-to-air (FTA) channel portfolio.
Du chooses ChannelSculptor to manage channel portfolio
March 13, 2014

Middle East telecom operator Du has hired ChannelSculptor to aggregate free-to-air channels for its IPTV network.
ChannelSculptor's mena.tv initiative provides an platform to link up the myriad of TV channels and the growing number of IPTV networks in the region, according to the company.
Dubai consultancy brokers multi-platform distribution for Sky News Arabia
MAY 23 2012

Sky News Arabia announced that UAE-based strategic media consultancy and service provider ChannelSculptor was instrumental in securing comprehensive distribution for the channel's successful multi-platform launch earlier this month. The distribution strategy was devised and developed in conjunction with Nart Bouran, head of Sky News Arabia.
Can MENA broadcasters share the train set?
March 7, 2012

Call me sentimental, but I love deals that are true collaborations, especially between parties who are traditionally rivals. In those situations, barriers are broken down, people get the opportunity to understand and respect others' objectives and the whole is generally greater than the parts.
HDTV is a certainty, but when will it take off in the Middle East? Nick Grande analyses the MARKET
Tuesday, 7 April 2009

With over 98 percent penetration, MENA satellite TV is currently the only game in town. By contrast, less than one percent of regional TV households watch digital broadcast provided by domestic broadcasters (such as Etisalat and QTel). Things are changing though: aggressive fibre and DTT initiatives mean HDTV will be available in most domestic markets in two to five years.